The Merzouga desert: a camel tour and camping in the Sahara of Morocco!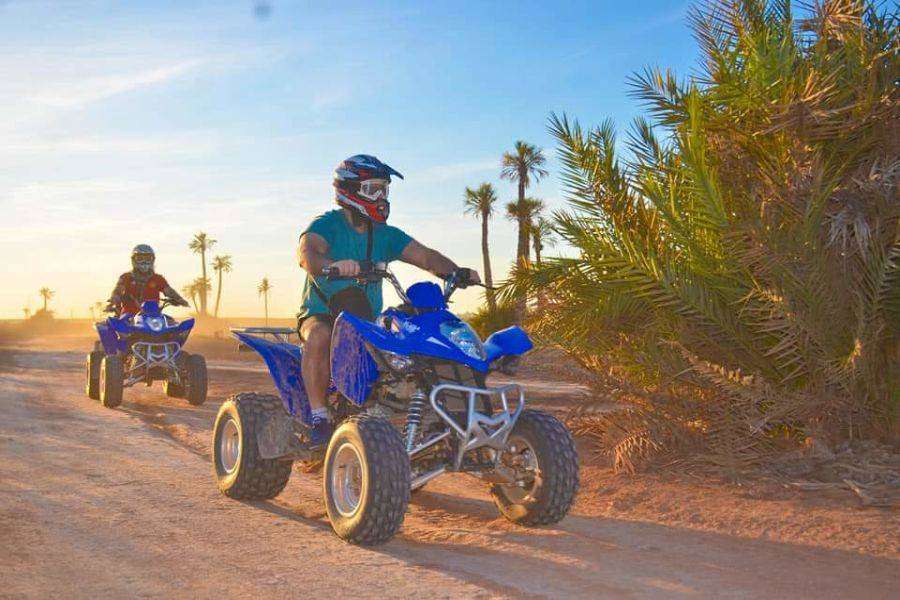 A camel excursion and camping in the desert of Merzouga is an incredible experience that allows you to immerse yourself in the breathtaking beauty of the Sahara desert in Morocco. Here's what you can expect from this adventure:
Camel ride:
Arrival in Merzouga: Merzouga is a small town located on the edge of the Erg Chebbi sand dunes. It serves as a starting point for camel treks. You can reach Merzouga by road or arrange transportation from nearby towns like Rissani or Erfoud.
Meet your guide and camels: Upon arrival, you will be introduced to your camel guide who will provide instructions on how to mount and ride the camels. The camels are tame and well trained which makes for a comfortable ride.
Start your camel trek: Once you're ready, you'll embark on a camel trek through the desert. The journey takes you through golden sand dunes, offering stunning views of the vast desert landscape. The camel ride can last from one to a few hours, depending on your preference.
Sunset over the dunes: As you get closer to the camp, you will witness the mesmerizing view of the sunset over the sand dunes. The changing colors and the calm environment create a magical atmosphere.
Camping in the Sahara:
Traditional Berber Camp: Upon arrival at the camp, you will be greeted by the warm hospitality of the local Berbers. They will be your hosts for the night and will ensure your comfort during your stay.
Traditional Moroccan Dinner: After settling into your desert camp, you will be served a delicious traditional Moroccan dinner. This usually includes a tagine (a simmered stew), couscous, fresh bread, salads and tea. Vegetarian options are usually available upon request.
Evening activities: After dinner, you can enjoy various activities. This can include listening to traditional Berber music played by locals around a campfire, gazing at the stars in the clear desert sky, or participating in drumming sessions.
Overnight Desert Experience: Spend the night in a traditional Bedouin-style tent with comfortable bedding. The tranquility of the desert, the sound of the wind and the starry sky create a truly enchanting experience.
Sunrise over the dunes: Rise early to witness the fascinating sunrise over the dunes. The changing colors of the sky and the gentle warmth of the sun create a serene and captivating moment.
Return to Merzouga: After breakfast at the camp, you will return to Merzouga by camel and complete your desert adventure.
It should be noted that the duration of the camel tour and camping experience may vary depending on your preferences and the package you choose. Some tours offer additional activities such as sandboarding on the dunes or visiting nomadic settlements. Be sure to check with the tour operator to understand the details of your chosen excursion.